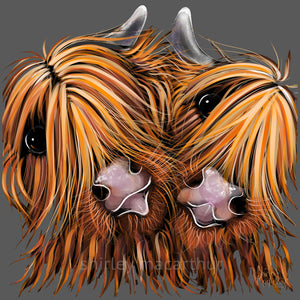 Customer Reviews
10/30/2023
Gary B.

United Kingdom
Overthemoon Birthday present
RHuBaRB and GiNGeR had the desired effect on the Birthday Lady. Grinning from ear to ear as I hung the picture in place. You have more fans of your artwork now it's been seen by family and friends. Thank you
01/01/2021
Linda L.

United Kingdom
Beautiful & so cute!
A friend bought me a box framed canvas of Sugar Lump for my Christmas & I loved it so much that my son bought me the box framed canvas of Rhubarb & Ginger too. They are both delightful and fun. The only thing now is trying to choose an addition to my little collection as they are all gorgeous & fun!!
03/16/2020
Anne S.

United Kingdom
They make you SMILE!!
Gorgeous prints - they really make everyone smile when they see them. Happy- pick-you-up pictures. Loads of great comments! So pleased with purchase- service and delivery-excellent.